cipse Video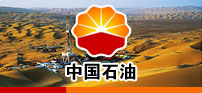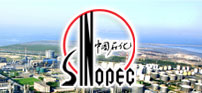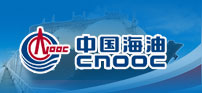 Forums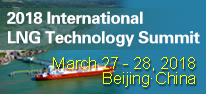 John Lawrie Group acquired by its management
Pubdate:2017-11-21 09:25 Source:路透新闻 Click: 次
ABERDEEN -- Metal reprocessing, tubular supply and decommissioning company John Lawrie Group has been acquired by its management in partnership with Rubicon Partners and Grovepoint as it gears up for an expansion of its business in the UK and U.S.

The group, which was founded in 1930 by metal merchant John Lawrie in Aberdeen, and still has its headquarters in the city, is one of Scotland's leading privately-owned businesses with bases in Montrose, Evanton near Invergordon, and Houston, U.S.

Four members of the Group's management team, and existing shareholders—Vic Sinclair, CEO; Charlie Parker, financial director; Dave Weston, operations director; and Iain Laing, tubulars director—have bought out the majority shareholder in partnership with Rubicon Partners, a leading industrial investor, and principal investment firm Grovepoint. Bank of Scotland and Santander have together provided banking facilities to support the acquisition.

John Lawrie has three divisions providing metal recycling and reprocessing, decommissioning, and steel tubular services to the oil and gas, construction and utility sectors in the UK and from its U.S. bases in Houston, New Jersey and Philadelphia.

Opportunities for growth have been identified across the three divisions. With more than two decades of experience in decommissioning projects, a key focus for the Group will continue to be the North Sea decommissioning sector, in which an estimated £17billion will be spent over the next decade.

These growth plans will continue to be supported by Ray Grant, environmental director, who has been a key member of the management team since 2007. Following the acquisition, all existing staff will remain to help grow the business.

John Lawrie's tubular division was established in both the UK and Houston in the early 1990s and has achieved a global reputation for purchasing and supplying high-quality new, used unused and surplus casing to the UK, U.S. and European piling and micro-piling markets. As one of the longest serving suppliers to piling projects varying from house foundations to marine developments and other civil engineering projects, the Group supplies almost all the major contractors.

With sustainability always a top priority for John Lawrie, the company has also progressively developed its decommissioning expertise over the past two decades. It has carried out a wide range of projects involving the deconstruction, processing, recycling and disposal of redundant subsea materials, including flexible risers and flowlines, umbilicals, concrete mattresses and other associated items.

As a reflection of John Lawrie's commitment to reuse and recycling, the Group has this week been announced the winner of Circular Economy title at the 2017 VIBES – Scottish Environment Business Awards. The awards recognize the commitment, actions and achievements of Scottish businesses working hard to reduce their impact on the environment.